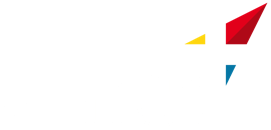 På UMS Skeldar befinner vi oss just nu i en expansiv fas där vi lägger in ytterligare en växel för att öka tempot i utvecklingen och produktionen av våra system. Skeldar V-200 är en UAS-plattform som är anpassad för den militära och civila marknaden världen över. Till följd av ytterligare kundkontrakt utökar vi nu vårt kvalitetsteam med en kvalitetsingenjör. Teamet ansvarar för de kvalitetsrelaterade frågor som uppstår kopplade till såväl produkten, leverantörer och hantering av reservdelar. De är också ansvariga för bolagets kvalitetsledningssystem och arbetar med att ständigt fortsätta utveckla detta i takt med att vi växer och blir fler. I rollen som Kvalitetsingenjör söker vi en noggrann person som drivs av att leverera med hög kvalitet. Denna roll passar dig som har erfarenhet av tillverkande verksamhet och har tidigare erfarenhet av ISO 9001.
Kvalitetsteamet består idag av 7 personer där 4 är placerade i Schweiz och 3 i Sverige. Teamet har ett högt tempo där arbetsuppgifter och prioriteringar snabbt kan ändras. Som kvalitetsingenjör kommer dina huvuduppgifter vara att säkerställa att interna och externa krav uppfylls utefter den standard vi arbetar efter. Du kommer att arbeta med utvecklingen av processer och utföra kvalitetsinspektioner inom produktion och tillverkning. Utöver detta kommer du att ta ett stort ansvar när det kommer till kontakten med våra underleverantörer. Vi söker en person med teknisk bakgrund alternativt erfarenhet ifrån tillverkande företag där du arbetat aktivt med att driva kvalitetsfrågor.
Vi erbjuder:
En unik möjlighet att vara med i snabbt växande företag
En dynamisk arbetsplats där ingen dag är den andra lik
En högteknologisk produkt som just nu ligger i framkant på marknaden
En möjlighet att påverka innehållet i din framtida yrkesroll.
Arbetsuppgifter:
Arbeta inom hela produktionsflödet för att säkerställa att interna och externa komponenter, processer och färdiga produkter möter uppsatta krav
Kvalitetskontroller under alla produktions- och tillverkningssteg på UMS Skeldars produkter och komponenter
Initiera och driva upprättandet av nya och förbättring av gamla processer och arbetssätt
Vara en del av det interna revisionsteamet
Tillhöra det interna, såväl som externa Fault Management systemet vilket innebär kommunikation med leverantörer och underleverantörer
Underlätta kontinuerliga förbättringsaktiviteter.
Kravprofil:
Teknisk universitetsexamen
Minst 2 års arbetslivserfarenhet av att arbeta kvalitetsfrågor
Erfarenhet av att delta i interna och externa revisioner
Kunskaper inom SQE, 8D processer samt erfarenhet av QMS
Meriterande: erfarenhet av kvalitetssäkring av mjukvara
Viktiga egenskaper för denna tjänst är: Samarbetsförmåga, noggrann, självgående och problemlösande
För denna tjänst ställs höga krav på såväl engelska som svenska i tal och skrift.
Övrigt:
Arbetsplats: Linköping, resor inrikes så väl som utrikes kan förekomma.
Tjänstgöringsgrad: Heltid.
Start: Omgående med hänsyn till uppsägningstid.

Vi ser fram emot din ansökan!
Department

Locations

Linköping
Diversity & Equality

At UMS Skeldar we unite employees from more than 15 nations. We believe in the value of each unique identity, background, and experience. We create a workspace where our employees feel respected and accepted.

Training and development

We are fully aware that we owe our success to our employees. We aim to keep and hire the world's brightest minds to create limitless opportunities. We encourage our employees to constantly develop and grow to their full potential.

Involvement

Every voice makes a difference. With our employees' daily commitment, we are writing the next chapter about UMS Skeldar and its bid to revolutionize the unmanned aviation industry.
Workplace & culture
We are a fast-paced, dynamic and international working environment with a hands-on attitude and entrepreneurial spirit. At UMS Skeldar, you will have the unique chance to leave your footprint within our organization and to work in a dynamic workplace with fast reaction times and a high level of care and passion. We know our team is our biggest asset.

About UMS Skeldar
The company is headquartered near Basel in Switzerland, with twin manufacturing facilities in Switzerland (Möhlin) and Sweden (Linköping). With 140 employees and two major products in our current portfolio we aim to be the number one in our chosen market areas as well as a provider of choice across civilian and military markets requiring dependable and affordable systems.
Already working at UMS Skeldar?
Let's recruit together and find your next colleague.